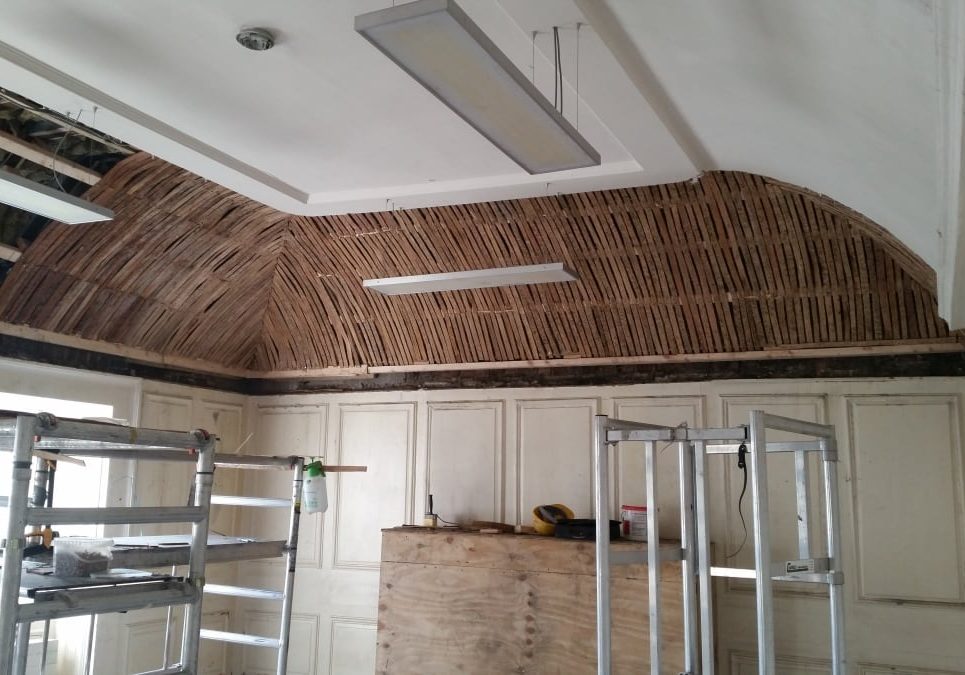 Our plasterers are highly skilled in the application and repair of lime render in its various forms.
We undertake the repair and replacement of lime render ranging from flat profiles through to ornate and decorative cornices both internally and externally. Special reference is made to the work completed by Oldstone on the Blackrock Further Education Institute where the external pargetting was carefully recordered before being removed and replicated in new.
Oldstone has also successfully retained failing coats of internal and external lime render to their existing backgrounds. Most recently this was undertaken to the internal walls of the Tenement Museum at 14 Henrietta Street.
Where required we apply lime washes as well as shelter coats over new and existing renders.
Lime render
Stucco render
Lath & plaster
Lime plaster repairs
Lime washes
Shelter coats
Other notable projects completed by Oldstone include Belgard Castle, Brown Thomas and Wolfe Tone House which can be viewed in our case studies section.